---

TTP 2006 Conference - Provo Utah








---

Fuji Finepix F30 Extreme Macro

OK, I'm a nut about macro shots. I love them. So I was pretty happy with the FinePix F30's macro capabiility. And with macro, just like tele, the ability of the F30 to give good results with less light is of critical importance. So I wondered if there was some way to go beyond this otherwise very acceptable performance. The following are experimental shots, all showing the full frame, except when noted.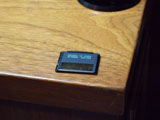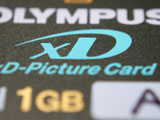 So from the images above you can see the usable maximum magnification or field size for the F30. Compared to Wide Angle Macro, the best magnification the F30 has to offer, the 'Extreme' Telephoto Macro offers about 4x linear magnification! In addition, this minimum focal length is about 4cm, which is actually far enough to get good lighting. Here are some nicer shots demonstrating this capability, again all are full frame, not crops!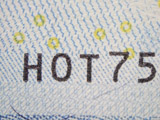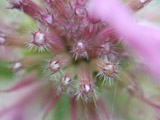 Well you can see that many of these are 800 or 1600 ISO shots. Because 4x magnification means 16th the light, only the brightest subjects will have enough light to avoid long exposures or higher ISO. This is OK because the F30 can work at higher speed. All shots were handheld, with a tripod some of them could have been improved. There is obvious distortion, CA, and other problems. Some of these problems can be overcome, some cannot.